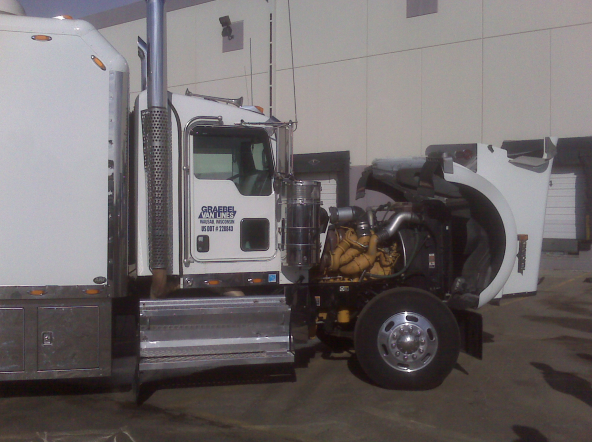 At Minneapolis Mobile Truck Repair, we understand that time is of the essence when working with a big rig, RV, motorhome, agricultural equipment, or highway machinery repairs. That's why we offer a live 24/7 service so that you can get the help you need as soon as possible. We're proud to be Hennepin County's top mobile truck repair company for a reason – our wide range of services and skilled team members are second to none. So whether you need engine repairs, replacements, brake system overhauls, or electrical system fixes.
Our mobile truck repair team has the experience and skills to handle complex repairs. Plus, we use only high-quality parts and equipment to give you peace of mind regarding your vehicle. Contact Minneapolis Mobile Truck Repair today at (612) 887-9161 for all your needs.
Friendly Service From Folks Who Know
Our courteous staff is available 24/7 to take down your information and dispatch our truck repair team, who always aim to arrive promptly. We understand that your time is important, so we'll work quickly and efficiently to fix your vehicle.
Areas We Service
Besides the twin cities, we can help you in places like Maple Grove, Plymouth, Richfield, Bloomington, Edina, Orono, Hopkins, and many other locations. It's all part of our commitment to being the best mobile truck repair company in Hennepin County. 
Don't hesitate to contact Minneapolis Mobile Truck Repair for help with your next big rig, RV, motorhome, agricultural equipment, or highway machinery repairs. We're always here to lend a helping hand.
We Appreciate Your Business
Minneapolis Mobile Truck Repair is a family-oriented and operated business that cares about its customers. We want to get your equipment back up and running as soon as possible so you can continue working. We offer free estimates, flexible scheduling, and various payment options.
We're Here When You Need Us
At Minneapolis Mobile Truck Repair, we are available 24/7 to repair your truck whenever you need us. We know that breakdowns never happen at a convenient time, which is why our mobile truck repair team is on call day and night.
Our skilled technicians have the knowledge and experience necessary to fix any make or model of a big rig, RV, motorhome, agricultural equipment, or highway machinery quickly and efficiently. Contact us today for all your emergency mobile truck repair needs.
You can reach us by filling out the form on this page or by dialing (612) 887-9161.