Minneapolis Truck Oil Change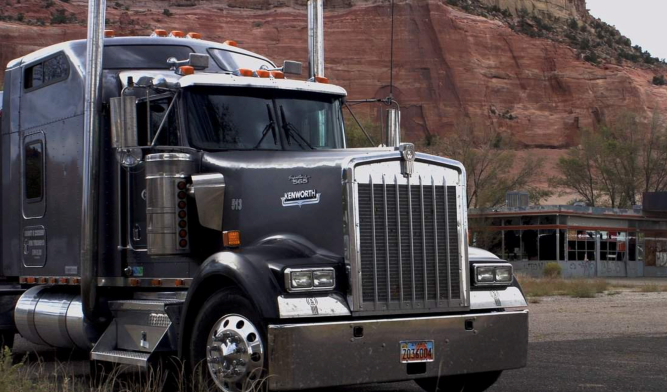 If you're in the Twin Cities area and need a quick oil change for your big rig, Minneapolis Mobile Truck Repair is the place to go. We offer the highest quality oil and filters to keep your engine running cool and smooth.
Our team of experienced technicians will have you back on the road in no time. We use only the best products available, and our prices are always competitive. So if you're looking for a reliable truck oil change service, give Minneapolis Mobile Truck Repair a call today.
It's Part of Our Extensive Fleet Service
Oil changes are an important part of preventive maintenance for any truck or fleet of trucks. At Minneapolis Mobile Truck Repair, we understand the importance of regular oil changes, and we make sure that all of our trucks receive regular oil changes as part of our fleet service.
One of the benefits of having your trucks serviced by us is that you can rest assured knowing that all of your trucks will receive the same high-quality service. We use only top-of-the-line filters and lubricants in our oil changes, and we always take the time to do a thorough job.
If you're looking for a reliable and professional truck service provider, then please give us a call at (612) 887-9161. We would be happy to discuss our truck oil change services in Minneapolis with you and answer any questions you may have. We look forward to serving you.
Avoid The Hassle of Changing Your Own Oil
So you're a small business owner and you're always on the go. You don't have time to change your truck oil, but you don't want to take it to a shop and wait for hours. What do you do?
Luckily, Minneapolis Mobile Truck Repair is here to help. We'll change your truck oil in under an hour, so you can get back to making deliveries. We offer a variety of services, from oil changes to repairs, so you can rest easy knowing that your truck is in good hands.
Why should you choose Minneapolis Mobile Truck Repair? Here are a few reasons:
1) We're reliable. We never miss an appointment and we always arrive on time.
2) We're affordable. Our prices are competitive and we offer a variety of discounts, including military discounts.
3) We're trustworthy. We have years of experience in the truck repair industry and we're dedicated to providing quality service.
If you're looking for a reliable, affordable, and trustworthy truck repair shop, contact Minneapolis Mobile Truck Repair today. We'll take care of everything so you can focus on running your business.
Make Minneapolis Mobile Truck Repair your number one choice for all things in mobile truck repair. Remember: Mobile means we come to you. That's one less thing for you to worry about.
We know your time is valuable, so we strive to provide the best possible service in the most efficient way possible. That's why we offer convenient online scheduling for all of our services, including oil changes.
Minneapolis Mobile Truck Repair: (612) 887-9161.